To those who are looking to buy coffee beans
Regarding our wholesale services
At Shirafushi, we offer the various types of home-roasted coffee beans that we sell normally at wholesale prices as well.
We have a lineup of highly popular and reputable products such as our original coffee blends like the Bongen Coffee Blend and the Shirafushi Blend, naturally-grown coffee beans from Uganda that can only be produced in very specific regions, and decaffeinated organic coffee products that use beans that were grown naturally without using any chemicals and decaffeinated using only high-quality water.
The coffee beans that we roast after your order is placed will be delivered as soon as possible the following day. We hope you will take advantage of our freshly roasted and delicious coffee beans, as they are guaranteed to help increase your shop's sales.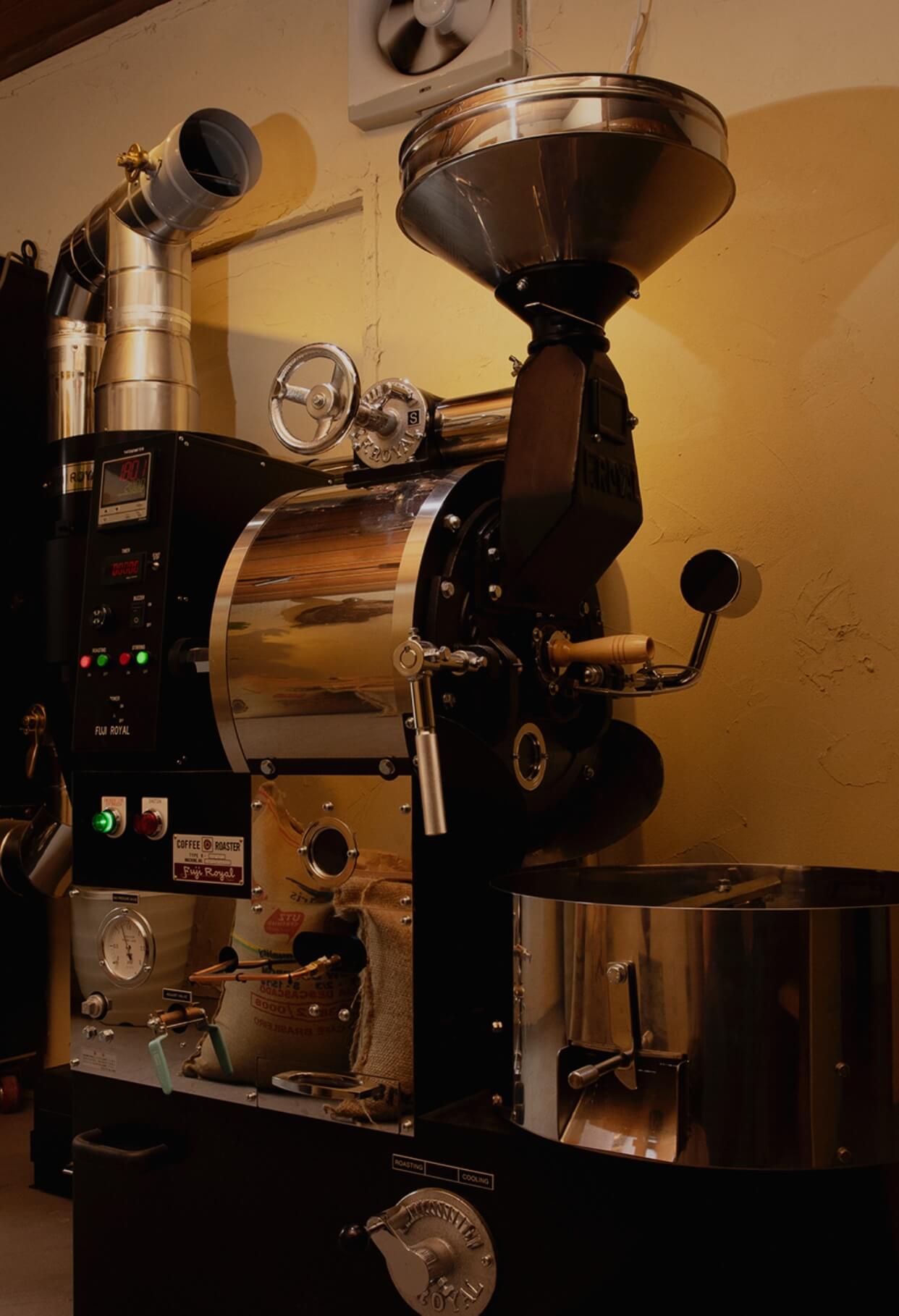 Common wholesale questions
A
We roast the beans after you place an order, so they will be fresh and fragrant.
You can rest assured that the freshness of the beans will not be an issue.
A
Of course.
We will use a commercial grinder to grind the coffee without affecting the flavor, and deliver it to you fresh after grinding it.
You can rest assured that we will grind the coffee so that it is a perfect match for your brewing method and equipment.
A
The minimum order for coffee beans that our company handles is 200 g.
The minimum order for a customer-requested original blend is 2 kg.
We offer the smallest minimum order option in the industry, so you are able to order only what you need.
We hope that you will be able to please your customers by only stocking the minimum amount that you require and maintaining the freshness and the flavor of your coffee.
A
We can ship on the same day or by the next day for minimum lot orders and other small orders.
If you wish to order a large quantity or need the coffee beans as soon as possible, we can still provide a fast delivery, so please contact us.
Please do not hesitate to send us any questions.
A
Of course.
We would be happy to assist you with coffee-related matters such as helping you check and adjust the flavor of your coffee, as well as answer any questions you have regarding using the beans with your coffee machines, so please feel free to let us know regarding anything you have concerns about at your shop and we will provide you with support.
You can rest assured that we will be there for you anywhere and anytime.
A
We would love to help you.
If it is coffee-related, we can introduce you to our partner companies and other suppliers that we do business with.
Doing it this way, talking through the terms will go more smoothly than if you were to approach a company that you have not dealt with before on your own.
If you have any concerns, please contact us first.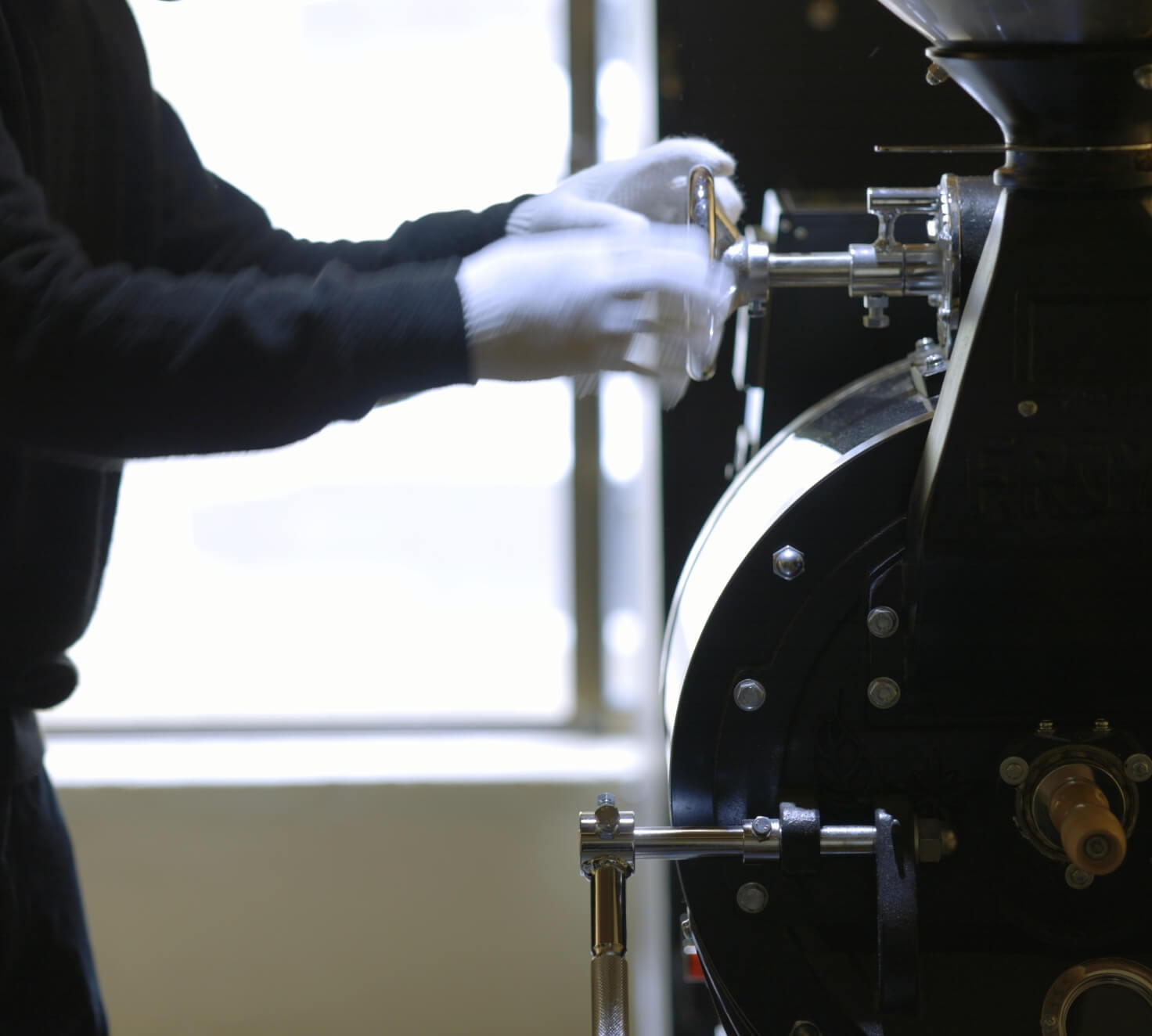 Regarding OEMs
At Shirafushi, we accept requests for made-to-order (OEM) coffee beans. We will produce an original one-of-a-kind coffee for you.
In today's world where there are many restaurants and establishments, having original coffee beans unique to your shop is essential to continue attracting customers. Having coffee beans that will be loved for many years to come will increase your establishment's number of fans.

Orderflow
Ordering process
Step.01Contacting us
You can contact us through the inquiry form found on the website or by phone, and we will respond to your questions and requests. We are happy to reply to any concerns you may have, so please feel free to contact us for any reason.
Step.02Listening to the customer
We will ask you detailed questions such as where and how you will be using the coffee beans. We will also ask detailed questions about your desired degree of roasting, as well as your blending, aroma, and flavor preferences.
Step.03Presenting the customer with samples
We will prepare several types of coffee beans that our company produced and deliver them to you. We will continue providing you with options and have you taste test everything until you are satisfied.
Step.04Choosing a coffee bean
"Once you decide on a desired taste, aroma, blend, and roasting condition for your coffee beans, we will officially start the production process.
Adjustments can be made even after you have made your decision, and we would be happy to make suggestions based on your preferences."
Step.05Roasting
After the order is confirmed, we will roast the coffee beans for each order to ensure that they are delivered in a fresh state.
Step.06Delivery
We will deliver the roasted coffee beans to you. We also provide after-sales services, so please feel free to contact us if you have any problems after you receive the coffee beans. We will deliver the coffee beans to you in the shortest time possible. Please feel free to talk to us about delivery times.
After-sales support
If desired, we will visit your store after roasting and delivery to provide our support.
We will help you in various ways related to coffee and other areas as well, including recipe adjustments, the optimal method of extraction, better brewing methods, and flavor adjustments with ingredients.
We also have short-term products such as seasonal blends, so please feel free to inquire at any time.